Private Tutorials
We made a big decision and life change as of August 2012: we are no longer doing formal group trainings at Thera. We felt that this was the perfect time to make a change and we made the decision to end the trainings before our time of life made this decision for us. The Thera Trainings were quite wonderful and we enjoyed them thoroughly. And, although we have missed them, it was definitely time for them to end.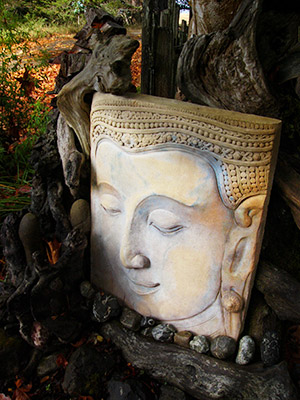 Instead of our group trainings, Sidra is scheduling a limited number of private individual - or conjoint - tutorials here at Thera for those of you who would like to have a direct experience of this work with the originators.  Hal is no longer scheduling sessions; these days, he devotes himself to his writing.
Tutorials at Thera are arranged to meet your specific needs. They are from three to five sessions (beginning at approximately 10:00 AM) and each session is from two to three hours, depending upon what is needed. This is a time for combining deep personal work with professional growth.  Each person's experience is quite individual: sessions can include Voice Dialogue facilitations, learning to understand and deal with bonding patterns (the default relationship paradigm), enhancing the Aware Ego process, working with the unconscious through dreams and visualization, or learning to recognize the role of energetics in one's life and relationships.
These tutorials are limited in number and we reserve them for people who have previous experience with Voice Dialogue. If you are interested, please write to us. Let us know about your experience with our work, your reason for wanting to schedule sessions, and a little bit about yourself and your life.

Hal & Sidra Stone



For information, please contact:
Office Manager at Voice Dialogue International
P. O. Box 604,
Albion, California 95410
Phone: (707) 937-2424
Email: info@voicedialogue.org

If you have any questions or if you are looking for trainings in your area, please contact us at: info@voicedialogue.org or check our "Trainings By Others".